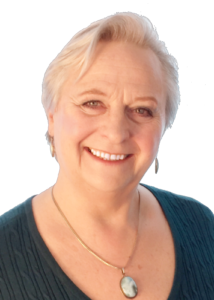 Join a Civic Leader in Action
Joy Gilfilen
iChange Justice Podcast
JoyTalk: Civics Research
Intentional Change Network

Civic Joy Academy
Restorative CommUnity Coalition
2022 – Joy's Intentional Change Goals!
1)  Humanize Communities in 2021-2022:  Healing the past and changing our destiny!  
Joy convened 7 episodes of the Intentional Change Series panels on Humanity Rising – Ubiquity University global speakers platform with Jim Garrison.  All the episodes can be found at Joy Gilfilen – Host of Joy Talk channel on YouTube.
Her first four were in 2021; and the 2022 series ran on January 27. 28, and 31 to kick off the year with enthusiasm.  Here desire is to inspire national civic change agents and local activists and leaders to do direct action by showing them how other leaders do things – each differently, yet together with collective intention.  Many small hands taking right action, create right action for all!
2)  Human Cogeneration Resource Bank:  Providing fast action connections!
Joy is working with direct action groups of people to gather the highest recommended 2022 resources, links and networks of people into pods of empowered people teaming up to expand their intentional movements.  Joy has found  that starting locally, people naturally spiral out through the community, and then show how other generations expand the work, and how elders are necessary to build foundations that are vital.
3)  Intentional Change Network: Linking 21st century direct action innovators across generations
Let's leverage the brilliance of genius leaders and tech smart innovators!  Working with the founder of NobleGoldman.com and others, Joy is developing the Intentional Change Network so we can take simple, duplicable actions that ripple out on a global scale!  Everyone has gifts and talents, often hidden, until there is a way to join a movement where others team up and learn how to do leadership!  Then we can tap into elders, people of diverse abilities, and help each others share their wisdom!  Ultimately 1 degree of change, times 100 people is a 100 degree shift!  WE, together can innovate in a broader sphere where we hobnob with people who are truly making a difference that matters!  Come work with the people who are getting things done locally to globally.  Join us Here!
4)  RestoreALife Center: Building a template for restoring, regenerating, and revitalizing small towns. 
As President of the Restorative CommUnity Coalition in Bellingham, Washington Joy has been working with a small board to do the research, find the solutions, develop the programs to launch a whole systems based community business plan for a hub of healing!  More to come on this soon!
Beyond hosting JoyTalks, Joy is available for conferences doing keynote speaking,
and facilitating intentional change workshops for personal, professional, or systemic transformation.