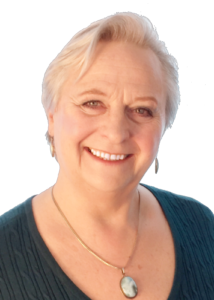 Join a Civic Leader in Action
Joy Gilfilen
Civic Leader — Author — Speaker

President of the Restorative CommUnity Coalition
Joy's purpose as a 21st century leader is helping people heal trauma in our global to local communities, inside our civic and business systems, and inside our social  networks and families.  In this time of intense external crisis with things moving so fast we feel friction, fear, conflict and dismay as things are changing – creating internal and external traumas of various kinds.
With various levels of betrayal in our socio-economic and political systems, many of us are experiencing emotional disruptions.  Often we can feel disconnected from the body, mind and spirit of our own inner soul, or disconnected from the world around us, and it hurts.  This is boiling over in our community centers where fear, violence and trauma have been increasing.  It is important to reverse that spiral.
Joy has made a committment to become a public voice in civic leadership and brings with her a background in personal spiritual evolution, enterprise development, civic leadership and intentional change.   In 2021 Joy has chosen to host online podcasts, to open up "glocal" (global to local) conversations with entire networks and organizations where people of all walks of life join because they want to create healing and intentional change in the world.  Her goal is to reach people who are engaged in the world of active change – elected officials, business people, non-profits, activists and entrepreneurs – people who are "up to something" and who are seeking ways to solve the real-world problems we face as a species.
Today, we are seeing trends, and we all recognize a commonality: we are human beings dealing with emotional distress as our world is speeding up in quantum shifts as knowledge is exploding.  This is accelerating the emotional disruptions and rippling out in varying layers of compound crisis.
By hosting public discussions that challenge "how we follow the leader" or the "herd mentality" she desires to bring new ideas forward.  Her speakers are people who have new insights, wisdom, enterprising ideas and projects that can be teamed up for mutual benefit and for the common good of humanity.
Joy says, "For the past 10 years, as President of the Restorative Community Coalition, I have been studying the complex trends of poverty, destruction of the  middle class, the trauma and mental illness, the break down of free enterprise, the growth of big governement, the meanness in politics – and all the other intersections in our civic center.   Why have we been feeding the death spiral of accelerating violence?  How do we do a pivot foot move and reverse the game?
"I ended up deeply researching how the expansion of the school to prison pipeline and the mass incarceration industry has caused untold problems in our society.  At the same time it is a kind of hidden topic where the civic leaders go into a kind of "denial" and don't want to talk about it.  Yet, this industry has been driving our economy into the dirt.  Until we have the conversation, we cannot as a society, reverse the impact effectively.  It is time for regenerative economics to replace self-destructive economics."
It is time for a sea change.  
Beyond hosting JoyTalks, Joy is available for conferences doing keynote speaking,
and facilitating intentional change workshops for personal, professional, or systemic transformation.