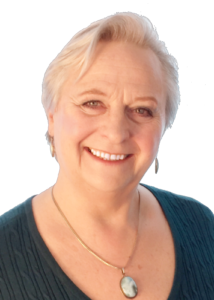 Join a Civic Leader in Action
Joy Gilfilen
Civic Leader — Author — Speaker
President of the Restorative CommUnity Coalition
Joy's purpose is helping people heal trauma in our global to local community business systems, networks, and inside our civic systems that are often disconnected from how nature works, and heartbroken as a result.
Joy has made a committment to become a public voice in civic leadership and brings with her a background in enterprise development, civic leadership and intentional change.   In 2021 Joy has chosen to open up "glocal" (global to local) conversations with entire networks and organizations where people of all walks of life join because they want to create heating and intentional change in the world.  The goal is to reach elected officials, business people, non-profits, activists and entrepreneurs – people who are "up to something" and who are actively working to solve the real-world problems we face as a species.
We all recognize a commonality: we are human beings dealing with emotional distress as our world is speeding up in the 21st century, and it causing emotional disruptions and varying layers of compound crisis.
By hosting public discussions that challenge the "herd mentality" – her goal is to link together people who have wisdom, ideas and projects that can be teamed up for mutual benefit and for the common good of humanity.
Joy says, "For the past 10 years, as President of the Restorative Community Coalition, I have been researching how the evolution of the mass incarceration industry has caused untold problems in our society – and most people don't want to talk about it.  Yet, this industry has been driving our economy in hidden ways.  Until we have the conversation, we cannot as a society, reverse the impact effectively.  It is time for regenerative economics to replace self-destructive economics."
You are invited to attend an upcoming talk on
Humanity Rising: July 28, 2021 at 8 – 9:30 AM.  
Standing Up with Power


Moving beyond following leaders who outrank,
dominate, dehumanize, traumatize or criminalize for profit
Beyond hosting JoyTalks, Joy is available for conferences doing keynote speaking,
and facilitating intentional change workshops for personal, professional, or systemic transformation.